Microwave heat packs with velcro straps have proven to be one of the best ways to relieve many of the aches and pains we suffer from on a daily basis.
All the benefits of this natural remedy are based on thermotherapy, which is the application of cold and heat to relieve certain chronic, periodic or occasional pains.
What is the best microwavable heat packs with velcro straps?
Size: One Size Fits All
Colours: Oxford, Hearts and Sport
Material: Breathable
Nº of products: 1 Piece
Uses: Rehabilitation and sport
100% Cotton
Various Colours
Flax Seeds
Lavender Flowers
Heat up in 2 min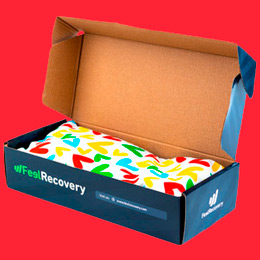 Flax Seeds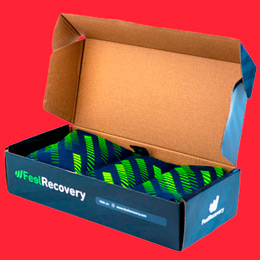 Lavender Flowers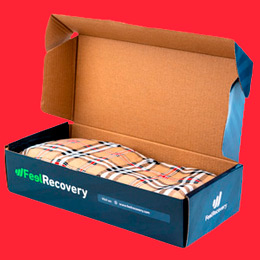 Various Colours
Size: One size fits all
Colours: Leopard Print, Cow Print
Material: Cloth
Filling: Lavender scented wheat bag
Uses: Hands
Soft and comfortable
Heat-Cold Therapy
Microwaveable
Natural filling
No material specified
Wheat bag seams to be improved
Muscle and joint aches and pains will disappear faster using the SMUG microwavable wheat bag.
Its design allows you to use it on the neck, shoulders and lower back
to relieve pain and improve oxygenation of tissue fibres. As it is filled with wheat, it adapts easily to the person's anatomy, so all sensitive areas will receive the same support with controlled heat.
But that's not all, you can also cool the wheat bag in the refrigerator to treat sports conditions, arthritis and menstrual cramps. If you want to achieve a speedy recovery from any injury, don't hesitate to choose this pad filled with natural seeds. It is important to consider that the fabric is made of polyester and does not transmit temperature as efficiently as cotton does.
Size: 53.3 x 11.4 x 2.5cm
Colours: Purple
Material: Cloth
Filling: Flax seed, Rice
Uses: Back, Abdomen
Fully adjustable velcro strap
Long lasting heat therapy
Microwave safe
Natural filling ingredients
No fabric material specified
Delicate wash
The My Heating Pad microwave heating pad is suitable for
relieving menstrual symptoms, warming the lower back and aiding
digestion
. This is due to the benefits of thermotherapy, which you can use directly through this heat wrap. Its materials and quality are designed to last for a long time and maintain a high effectiveness in stimulating blood circulation.
Its use is very simple, just heat the flax seeds and rice in the microwave to produce the desired therapeutic effect. In addition, you can use this thermal pillow as a cold therapy to stimulate vasodilatation and reduce inflammation in the lumbar region. Please note that the material is synthetic and can overheat, causing serious injury to the skin.
Velcro strap for optimal fit
Heat-cold therapy
If you are a person who suffers from
cervical tendonitis or pulled muscles in the upper back,
then you need to cure this type of injury by using heat therapy. For this purpose, it is recommended that you choose the microwaveable Zhu-Zhu heated heating bag, which will allow you to maintain the right temperature to stimulate blood circulation.
The thick, soft cloth provides extra comfort around the neck and shoulder, while the velcro straps offer the ideal fastening to keep the seed bag in place during use. It is suitable for people with arthritis, as it only needs to be heated in the microwave for a few seconds, although care should be taken during this process not to exceed the temperature and cause injury.
Longer lasting moist heat therapy
Insulated layer design
Does not specify material, dimensions or weight
Contribute to your health without losing flexibility in your shoulders and neck.
For this purpose, it is recommended that you use the NatraCure thermal heat pack to apply it to sensitive areas that can be injured by tears and inflammation of the nerves. Don't waste any more time and maintain a fast recovery pace by simply using this microwavable heat wrap filled with natural seeds.
Its structure features different capsules that fit ergonomically to anyone's body, making the heat pack a product suitable for use by both women and men. The humid heat technology penetrates the skin faster, although you must consider the risk that the synthetic fabric represents with high temperatures, because they can burn the superficial part of the body.
Quality filling
Microwave safe
You will be able to treat the symptoms of wrist arthritis, De Quervain's syndrome and sprained finger tendons
in a very easy way. All you have to do is use the microwavable heating mitt at night. Thanks to the padding and the quality of the materials, you will stimulate vasodilation to improve the oxygenation of your wrist and fingers. Don't waste any more time and choose once and for all a product that will serve you forever.
Icinger Power mittens are also suitable for use in cooling therapies to combat symptoms of rheumatism and other degenerative conditions. Just place the thermal glove in the microwave or refrigerator for the necessary time, this will help you to achieve the correct temperature in all the sensitive parts of the hand. Although the material is latex and phthalate-free, it may cause skin irritation in some patients.
Video: How to use heat packs for microwave?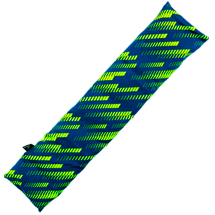 Types of microwavable heat packs you should know about
What are microwavable heat packs with velcro straps?
The microwave heat pack with velcro straps can be used several times a day. Since it is an external application, it does not harm our health at all, but on the contrary brings us more well-being and health without having to take any kind of conventional medicine.
When should heat be used?
Joint stiffness in arthritis and osteoarthritis.
Tendonitis.
Menstrual pain.
Neck pain.
Muscle contractures.
Cold feet and hands.
Blepharitis.
Dry eyes.
Warming the bed in winter.
When should you use cold?
Punches.
Sprains.
Injections.
Postoperative.
Reducing fever.
Migraine.
Headaches.
Inflammation of the eyes and dark circles under the eyes.
Advantages and benefits of the microwavable heat pack with velcro straps
The benefits of microwavable heat packs with velcro straps are many and for thousands of years, heat therapy has been the one remedy that many people have been able to use to heal certain ailments. More and more doctors and physiotherapists are recommending these products for temporary pain relief instead of conventional ointments or chemical-based medicines that can harm the body.
Applying dry heat to joints (osteoarthritis, arthritis...), muscles (contractures, strain...) and other areas (feet, eyes, forehead...) offers benefits that some tablets cannot, such as an overall feeling of well-being, calm and relief, all without unwanted side effects or adjuvants.
Heat therapy
The scientific method has shown that when heat is applied above 40ºC (104 °F), such as with a microwavable heat pack, the heat receptors are activated, and when this happens, the pain receptors are inhibited. In short, our body only perceives the new heat sensation and the pain sensation disappears.
What is this good for? Well, it is a fantastic natural remedy for relieving menstrual pain, baby colic, hand pain, finger pain, knee pain and other pain caused by arthritis and osteoarthritis. This is also the case when we suffer from lower back pain due to a pinched sciatic nerve or when we have so much tension and pain in our neck that we can hardly move it.
Cold therapy
Heat is very beneficial, but it is not always the best choice. There are times when you should use cold instead of heat, and here are some clear examples. If a wound has not healed well, heat should not be used as it increases blood circulation and can re-open or overheat the wound, leading to wound infection.
In these cases, it is better to apply cold to reduce the inflammation and pain in the area. With cold we can control blood flow and reduce inflammation and pain. To do this, it is advisable to use the pad of seeds that has been previously cooled in the freezer.
We are also grateful to the cold & heat pillow when we suffer from migraines or headaches, because when we apply it to the eyes or forehead, the blood flow to the head improves, so that it is supplied with oxygen and the annoying pain disappears. You can try putting the hot or cold pillow on the back of your neck so that the blood flows better to the brain, it is oxygenated and the headache disappears.
For breastfeeding mothers, cold (as well as heat) is also essential. Putting the cold pack on your breasts half an hour after feeding the baby or whenever they ache provides pleasant and completely safe relief as it does not ingest anything and does not interfere with breastfeeding.
Aromatherapy
You may be more familiar with aromatherapy as we were given lavender baths from an early age to help us sleep better. This plant is known worldwide for its relaxing effects and its scent is also an important ingredient in perfumery as it is accepted by almost everyone.
When we combine the warmth of the grain pillow with the scent of lavender flowers, we quickly forget the pain, as our head perceives the new stimuli of warmth and scent more strongly than the pain that made us use the microwavable pillow.
Phytotherapy
To benefit from heat, cold and aromatherapy, we only need a few plants: Wheat and lavender. On the one hand, wheat stores the needed heat, on the other hand, lavender enhances the pain-relieving and calming effect.
heat packs with velcro straps are an excellent natural remedy that saves us from taking many conventional medicines that strengthen our body and do not create resistance when they are really needed.
When is it better to use heat or cold?
Heat is not always appropriate when we are injured. We can always ask ourselves whether heat or cold is better. Below is a list of conditions for which cold is recommended and conditions for which heat is recommended.
Heat therapy
Apply heat when:
At least two days after an injury that has previously been treated with cold and medication recommended by a professional. That is, when we have already passed the acute course but the pain persists.
When we have menstrual cramps.
For injuries caused by daily efforts (cleaning, sleeping in bad posture, accumulation of tension...).
To relax the muscles in case of muscular contractures
Do not apply heat if:
After a blow.
If inflammation persists.
For redness and infections.
When the skin already has a high temperature.
If you suffer from high blood pressure.
If you have sensory problems.
Cold therapy
Apply cold when:
Immediately after an injury (bruises, sprains, joint injuries, tendonitis, haematoma, cramps, etc.).
In case of severe inflammation (helps to reduce it).
After high-intensity exercise.
Always without direct contact with the cold element (ice, gels, etc.).
We can use it on all types of tendons, muscles and joints, although there are more sensitive areas such as the abdomen or back where we need to avoid too low a temperature
Do not apply cold if:
If there is an injury.
An infection has occurred.
Of course, also if you suffer from vascular disorders.
If you have hypersensitive skin.
If you tend to become dizzy or unconscious (especially if you tend to become dizzy or unconscious).